lit-uh-rehks (n): an original feature on Literoses where we recommend books paired up with other valuable things in life that you should be aware of; also, an excuse to push good books and good… other things in your faces
We're trying out a new feature here on Literoses (or at least Christina is) called LiteRECs. This came about because a) she really wants more opportunities to champion her favorite books and b) she knows that there's more to bookworms than reading and she wants to help you guys indulge those parts of yourselves as well.
She also doesn't know why she's talking about herself in third person, and she'll – I'll – stop now.
The theme of our very first LiteRECs post is this: books paired with movies, the first edition. I say "first" because we'll probably have a few more LiteRECs episodes where we pair books with movies, since it's such an easy theme to go with. I only noticed after I put this whole post together that every single one of these movies is a book-to-movie adaptation, but oh well. Such is the nature of recommendations.
(The gifs, if you're curious, are actually all from the recommended movies.)
1920s NYC: Everything is the cat's pajamas, apparently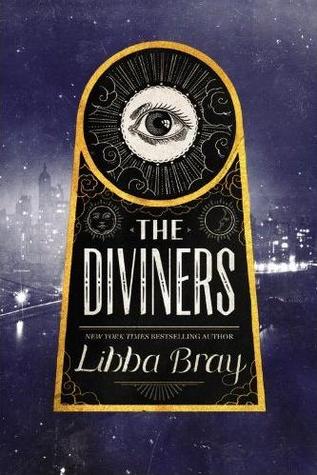 I really loved this book – without expecting to. I was sucked into it at first by the swoon-worthy cover above, which was so magical and breathtaking that I couldn't resist it. But to be honest, I wasn't expecting much from the premise. For some reason I have a hard time getting into historical fiction, despite my rabid love for history (my theory is that I read one too many overly educational historical novels when I was younger). And at the time I hadn't discovered my Gatsby obsession, or the accompanying 1920s America obsession. So my expectations were moderate. Thankfully, I have to say The Diviners blew me away. Its historical details (including slang!), its suspense, its amazing ensemble cast, and its dark hints at magic were fantastic, and I can't wait for the sequel. Plus, I'll definitely be looking into more of Libba Bray's works – A Great and Terrible Beauty sounds like it's right up my alley.
Okay, okay. This one was totally obvious. I HAVE NO REGRETS. The biggest parallel between The Diviners and the Gatsby movie is obviously the 1920s NYC setting, as noted in the heading. The Great Gatsby (the book also comes highly recommended, by the way) is the quintessential Jazz Age story. It's about darkness and dissolution, passion and privilege. Leonardo DiCaprio plays a perfect Gatsby, with all the mannerisms and "old sport"-ing you could ask for, and Tobey Maguire is a fabulously passive and cynical Nick Carraway. Shoutouts also go to the overbearingly masculine Joel Edgerton playing Tom Buchanan and Elizabeth Debicki as Jordan Baker (I pictured her exactly like this when i read the book, no lie). Basically the cast is perfect and the costumes are perfect and the set is perfect. Also, this particular adaptation stays pretty darn close to the book, which is really great.
Bonus if you watch this movie: you can make ALL the Gatsby jokes.
IN SUM:
Magicians! Rivalry! TOO MANY EMOTIONS!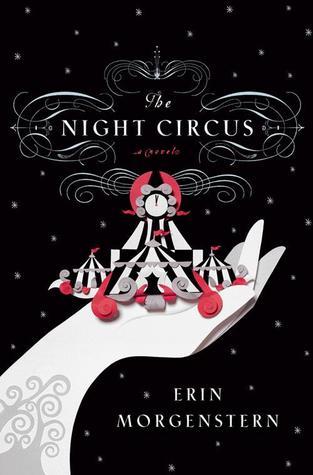 AHH. I consider myself a mega-fan of The Night Circus (and so does Alyssa, who reviewed it here) and I honestly can't think of a better magician book. This just knocks everything out of the park. The writing is so gorgeous it is absolutely unfair, to the point where if I ever saw Erin Morgenstern walking down the street, I would probably bow to her. There's a wide cast of layered and wonderful characters as well – our own Celia and Marco (*shippy flails*), Bailey and the twins (*flails in general*), Tsukiko (honestly how can you not love Tsukiko), and several others (Chandresh and Isobel and Herr Thiessen ahhh). And the magic! Let's not even talk about the magic! Just read the book I'M BEGGING YOU.
I've talked about The Prestige (and also compared it to The Night Circus!) in a previous Top Ten Tuesday post, but I wanted to bring up this combo again here. It's a mind game for sure – the twist punched me in the gut the first time I saw it – with strong characters (though not necessarily nice ones) who have strong desires. It's got fantastic bits and pieces of historical details, which is amazing in itself, and it's ever so slightly steampunk-y. There's Tesla and magic and sorrow and just ahhh. It's a tale of obsession and rivalry that's all about the layers within the layers.
Not to mention the cast is basically made of superheroes. (Scarlett Johansson, Christian Bale, Hugh Jackman… also Michael Caine, who is Alfred and therefore awesome. Plus David Bowie, who needs no explanation really, and Andy Serkis, who plays Gollum.)
IN SUM:
"Delightful Oddities": The Biggest Understatement of the Century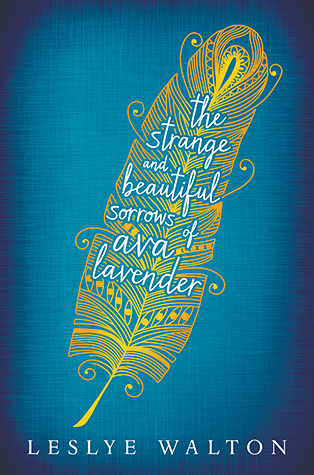 The Strange and Beautiful Sorrows of Ava Lavender is a wildly underrated standalone debut that came out this year and OH. MY GOSH. It will break your heart and then stitch it back together and then smash it into pieces again. It explores themes of love and loss and regret in the most bittersweet and magical ways (the magical realism here is PERFECT), and the characters are idiosyncratic and lovable. It spans generations and will leave you at a loss for words.
Your first clue about Big Fish is that it's directed by Tim Burton and is therefore pretty much guaranteed to rock. Your second clue is that Helena Bonham Carter and Ewan McGregor and Marion Cotilliard are in it, and they're all amazing. So. Throw in some significantly weird magical bits, incredibly funny dialogue, and some really powerful underlying themes, and you know you've got a winner. And that's what Big Fish does the entire time: it wins.
IN SUM:
Awesome Ladies Blasting Racism in America
This book is every flail you've ever flailed, combined with a historical setting and beekeeping and positive relationship between girls and women and gah. The characterization is solid gold, and the women in this book – basically faith-in-humanity renewers. This is A GIRL POWER BOOK, PEOPLE. The writing is beautiful in the most unassuming way, and so darn satisfying. Think you're not a historical fiction fan? Read it anyway. (I'm not a historical fiction fan myself, but this book absolutely floored me.)
The Help is just one of those things that is so perfect that you really just want to present it without a single word of comment. (By the way, the book is equally glorious. More glorious, even.) The cast does an amazing job of capturing every single character flawlessly – Emma Stone is awesome and intelligent as Skeeter Phelan, Viola Davis is just Viola Davis (Aibileen! ACK!), Jessica Chastain is the most adorable Celia Foote, Octavia Spencer has every ounce of Minny's sass – I could go on and on. Heck, even Hilly Holbrook is spot-on. Plus, the premise of the movie (the black maids in a racist Southern town write a book about how awful the racists in this racist Southern town are) is mind-blowing. Also LADIES. The Help is basically all about women, and that's thoroughly high-five-worthy. This movie will make you cry happy tears and sad tears. This movie is all the fabulous.
IN SUM:
And that's a wrap!
What did you think of our first LiteRECs session? Would you like to see more of these? Let us know in the comments – we'd love to hear from you!